Last Updated on May 25, 2020 by JaimeSays
Funny story: one of my friends was finalizing the bar package for her wedding and asked our friend group whether she should choose Pinot Grigio or Chardonnay for her white wine option. After some discussion, it was determined that Chardonnay is too polarizing and the best choice was an Italian Pinot Grigio. This got me thinking: is there a way how to serve Chardonnay that isn't polarizing?
The answer is, of course, a resounding yes. Chardonnay is a wine style that is incredibly versatile, ranging in complexity from an everyday drinker to once in a lifetime enjoyment. While many Americans think of Chardonnay as a rich, full-bodied, mouth-full-of-buttered fruit, that certainly is not the only flavor profile one can expect from a Chardonnay based wine. In fact, there are so many dimensions available that at least one would be a way how to serve Chardonnay so that everyone can enjoy it. You may even be tempted to have a Chardonnay wine tasting at home.
First Things First: Make Sure Any Chardonnay You Serve is Chilled
If you are wondering how to serve Chardonnay at an appropriate temperature, remember this: it must always be served chilled. Here is a quick chart for you to know what temperature to serve Chardonnay at in an ideal setting:
Next, Figure out How to Serve Chardonnay That Suits Everyone's Taste
Chardonnay is truly a chameleon of a grape. Because it is so prolifically grown throughout the world, it can change its flavor profile quite dramatically. It can change based on the climate in which it is grown, the altitude, the barrel in which it aged, its age in bottle, and the list continues.
…For the Friend Who Likes Buttery Chardonnay
The prototype of Californian chardonnay is always described by the term "buttery." These dairy-like flavors come from a process called malolactic fermentation. Basically, tart malic acid is converted to creamier lactic acid to create a fuller mouthfeel and buttery characteristics. These wines can have tart fruit flavors on the pallet, but it is much more in balance with the oak rather than predominant. much more in depth description of this process is available here.
Look to serve Chardonnay from:
France

Pouilly-Fuissé
Meursault
Puligny-Montrachet

Australia

Victoria (Yarra Valley)
Adelaide Hills
Margaret River

USA

Santa Barbara Valley
Napa Valley
Central Coast California
Here are some bottles that I've tasted and recommend: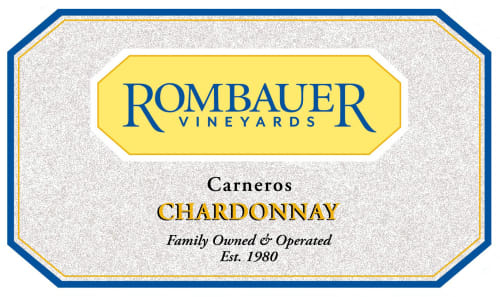 Rombauer Chardonnay 2017, $39.99/bottle
Another Nice American Chardonnay is Far Niente 2018 Chardonnay – White Wine
…For the Friend Who Says He/She Prefers Sauvignon Blanc or Pinot Grigio
People who like some white wine but don't like Chardonnay just haven't tried the right one. American Oak and new Oak often impart a creamier mouth-feel, with characteristics like stone or orchard fruit along with notes of butter, vanilla, and baking spices. When Chardonnay is aged without the influence of Oak, as is the typical French style, the wine is much leaner, with citrus fruit and under ripe melon characteristics.
France

White Burgundy
Côte d'Or
Chablis

South America

Casablanca Valley (Chile)
Mendoza (Argentina)

United States

Carneros
Russian River Valley
Willamette Valley
Simi Reserve Chardonnay, $26.99/bottle
Jean-Paul Droin Chablis, $32.00/bottle
Catena Alta Chardonnay from Mendoza-fruity with a kiss of vanilla, $35.00/bottle
All the Tools You'll Need for a Blind Wine Tasting Party at Home!

Host Your Own Wine Tasting Party at Home!
…For the Friend Who Likes to Put Ice Cubes in His/Her Chardonnay
Just let him/her do it. Should you put ice cubes in your Chardonnay? No, but don't be a judgemental jerk. Just let it slide.
…For the Friend who Only Likes Bubbly
Great news! Chardonnay is one of the three grapes used to make proper French Champagne. While the name Champagne is only allowed to be used for wine from this very specific region in France, sparkling wines made in the "Méthode Champenoise" or "Méthode Traditionelle" undergo the same process as the fancy French stuff. Purchasing sparkling wine made in one of these methods is a way how to serve Chardonnay without putting yourself in the poor house. Look for the term "Blanc de Blancs" for Chardonnay dominant sparkling wine.
France

Champagne
Crémant de Bourgogne
Crémant de Limoux

Italy
USA

New Mexico
Anderson Valley, CA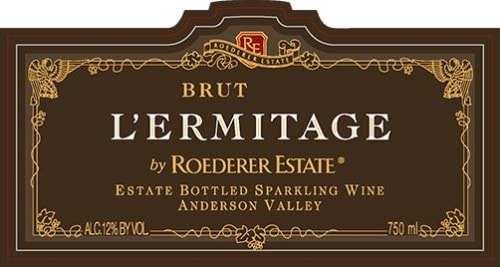 Roederer Brut L'Ermitage is one of my favorites, $49.99/bottle
Gruet Brut, Blanc de Blancs, and Sauvage are all great Chardonnay Sparklers under $25
This Crémant de Bourgogne is $20.99/bottle
If you have one of each style of Chardonnay available at your home, you'll be able to please the pickiest of friends. Maybe try to pair it with the monthly catch from a sustainable food delivery by Sitka Salmon Shares. By acknowledging the variability of Chardonnay wines, you'll know how to serve Chardonnay to please whoever crosses your path. To really heighten the experience, consider upgrading to premium Grassl Glass.